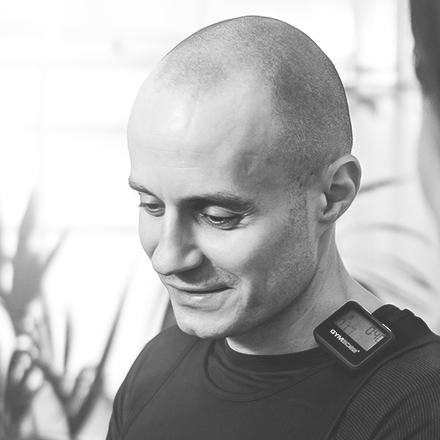 Tom Lakos
Elite sport performance coach , Owner of ProTom Fitness and Creator of 4 Core Fitness training system.

ProTom Fitness Personal Training was set-up in 2008 by professional personal trainer, Tom Lakos. Working along with many other professionals in the health and fitness industry, ProTom Fitness Personal Training has gained a very established name in Bristol Personal Training services.

Tom spent two years as a P.E teacher and swimming coach, four years practicing gymnastics and athletics and has over 20 years kickboxing, boxing and Thai Boxing experience. Tom has a Degree in Physical education and Recreation Diploma in Personal Training Level 3 -R0052366, Diploma in Boxing and has a Level 1 qualification in NLP. He is the creator of 4 Core Fitness the medicine ball core stability training system.
Dominic Farrell
Level 3 Personal Trainer, Thai Kickboxing Fitness and 4 Core Fitness group master trainer , Level 5 Sports and remedial massage therapist

Dominic is a Level 3 qualified Personal Trainer & Kettlebell instructor, teaching Thai Kickboxing Fitness and 4 Core Fitness Group personal conditioning sessions for ProTom Fitness.

Dominic's journey with Protom started in March 2009 after he moved to Bristol and decided to get into shape, signing up for Thai Kickboxing Fitness at his gym. This is where he met Tom. Recognising Dominic's enthusiasm and natural ability to connect with the training sessions and clients, Tom mentored and developed Dom, and 6 years on he now runs his own group sessions and delivers personal training. He is also a mobile massage therapist covering Bristol and Bath
Dora Reich
Personal Trainer and 4 Core fitness group personal training instructor.

I have always been enthusiastic and willing to try new things.
Since childhood, sport has been a huge part of my life. I attended an athletics specialised primary school that taught me invaluable skills such as swimming, gymnastics and athletics as well as basketball, handball, volleyball ect.

go to competitions too. I got my bachelor degree at the Faculty Of Physical Education and Sport Sciences University in Budapest,Hungary.
During secondary school I trained professionally and competed in volleyball.

I received my bachelor degree at the Faculty Of Physical Education and Sport Sciences University in Budapest, Hungary. Whilst at university I competed in aerobics competitions and taught children tennis and gymnastics. I found teaching rewarding because I was able to motivate people to challenge themselves in a fun and fulfilling way. I then worked towards a swimming coach qualification and taught for 2 years at Olympic Champion, Tamas Darnyi's swimming school.
I love being a part of peoples success and I hope I can be part of yours.
Peter Nagy
Holistic food and nutrition, personal trainer, 4 core Fitness and Kettlebell Master instructor
Peter's loves of fitness dates back from when he was just 11 years old. Karate, basketball, snowboarding: from a young age, Peter was out there and doing it. But when he discovered bodybuilding, he knew he had found his real addiction!
As an excellent all round fitness trainer, Peter believes in a combination of weight training, functional, core, aerobic and strength exercises to fully get the most out of every workout. Recognising the needs and abilities of his clients' quickly and accurately means that time spent working out together is always productive and rewarding.

Peter main roll is tailoring our clients diet plans and delivering ongoing communication regarding sport nutrition for high energy level.
Peter's ethos is, "Eat clean, Train dirty!!" As a strong advocator for good nutrition as well as optimal exercising, he knows that abs are made in the kitchen and not in the gym.
Flo Kingham
Motivational Fitness Writer

Originally a rehabilitation client, Flo sustained a serious leg injury, having broken her leg in three places alongside significant ligament damage.

Flo's aims to becoming stronger and fitter seemed unrealistic during a time where she felt distracted and demotivated due to her physical incapacity. As a result her motivation to recover from her injury, her psychological well being and self image deteriorated, left defeated by her injury and circumstances.

Not only did Flo tone up whilst re-gaining strength and stability in her legs, she now trains 3 times a week in Thai kickboxing and core fitness. Most importantly, Flo gained a new perspective on life, fully understanding the benefits of a healthy lifestyle and becoming, I quote, 'the happiest, most focused and fittest I've ever been. This has had a positive impact on my relationships, my studies and my work.'
Flo's progress is continuing, making her an excellent ambassador for ProTom Fitness. Understanding the struggle of self discipline and having pushed through to become the 'best version of herself to date' is inspirational. We are pleased to welcome Flo to the team and hope that she inspires you through our blog to become the best version of yourself.
Rachael Ward
Client coordinator and content manager assistant, public relations
As Client Coordinator, Rachael oversees the editorial work in ProTom Fitness and 4 Core Fitness as well as client communications, she also creates copy and digital content for social. She is helping to develop our reputation with new and existing clients in Bristol.
Rachael joins the team from the University of Bath where she worked on conversion, marketing, communications, events and training. Rachael has experience in digital content creation, marketing, conversion, communications and copyrighting, she particularly enjoys copyrighting and editorial work.
Rachael holds a Bachelor of Science degree from the University of Brighton and is studying for a Master's of Science by Research at the University of Bristol, in her own time.
"I enjoy team sports and keeping active, particularly through group training sessions, and this is how I discovered 4 Core Fitness!"